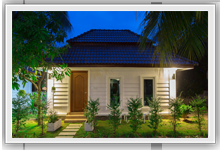 Welcome to Alice Villa Hotel !
Alice Villa is famed for its unique hospitality, excellent service and great location in central Takeo province, Cambodia.
Idealy located near the lake and only a few minutes walk from the city centre, the hotel suits both business and leisure travellers. The WiFi is available for free throughout the building. 
We wish you a warm welcome and hope you will enjoy your stay here at Alice Villa Hotel.
Location
We are located in the center of Takeo Province. For more informations or booking please feel free to contact us,
+855-32-210 211
+855-15-66 22 78

E-mail: info@alicevilla.com